Tranquil Self Catering Lodges
Fisherground Lodges offer self catering accommodation in the heart of Eskdale, one of the quieter and most beautiful valleys in the Lake District. What is it about this place? The gentle pace of life? The feeling of being at one with nature, with sheep in the fields, buzzards in the sky, and herons on the stream running through the orchard? The way children can just go out to play, on the rafts? The ease of walking the dog, with all that space around? The miniature railway, the famous 'Ratty', whose steam engines trundle through the farmland? Maybe just the stunning scenery? Whatever it is it's a very real feeling, of peace and tranquillity providing the perfect place to relax on holiday.
Book Online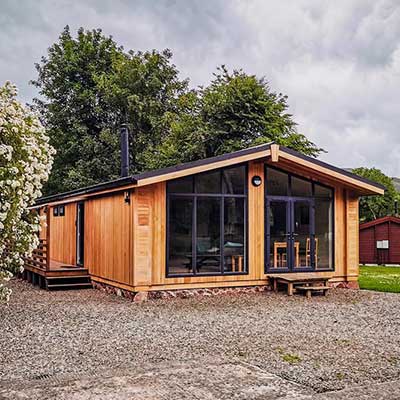 Stunning Location
With its large sunny outdoor area and fantastic views of the surrounding fells, Fisherground is an ideal base for exploring the awesome mountains, rivers and lakes in the area. The Western Lake District is the hidden gem within the UK's newest UNESCO World Heritage SIte and offers both peacefulness but also some of the National Park's award winning attractions such as Muncaster Castle and the Ravenglass & Eskdale Railway.
Book Online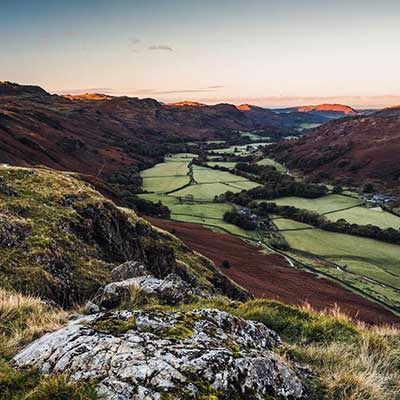 So Much To See And Do
There is a great choice of things to see and do during your stay with us in Eskdale including trip on the Ravenglass & Eskdale steam railway which runs directly behind the site. You can journey through to Ravenglass where you can enjoy a walk on the beach, or a pay a visit to the fabulous Muncaster Castle, Gardens, plus Hawk & Owl Centre. Pay a visit to the Roman Fort on Hardknott pass and you are spoilt for choice when it comes to walks from the door.
Book Online